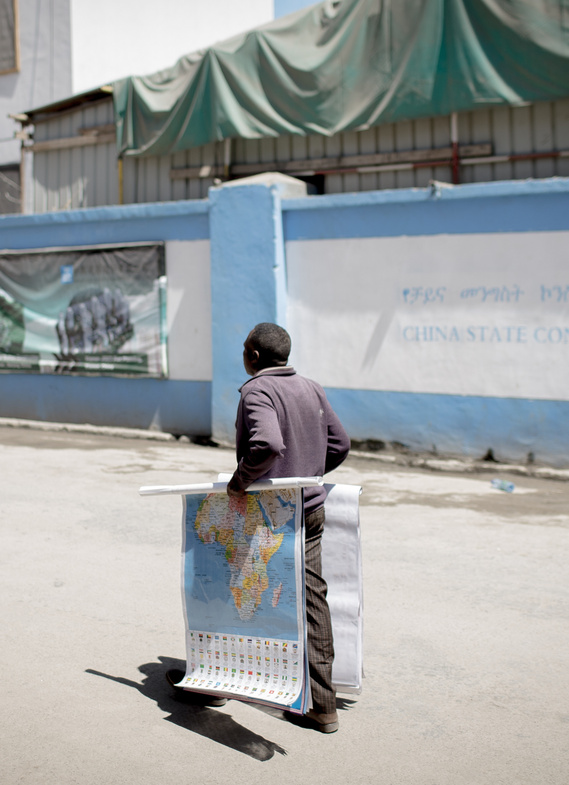 Addis Ababa, or "new flower" in Amharic, one of the fastest growing cities in Africa, is being radically transformed, as historic sites and old neighborhoods are slated for demolitions, while poor residents are pushed to the edge of the city. Critics have linked such transformation to Chinese construction projects, as many of these new and rapidly constructed large-scale buildings are contracted and funded by China.

China has been investing in Ethiopia since the 1990s. China is now Ethiopia's biggest trade partner, with Chinese investment projects making up about 24.8 percent of the total investment licenses issued by the Ethiopian government in 2017 and 2018. Most of the investment deals, however, focus on construction of Ethiopia's infrastructure, roads and buildings.
The project aims to visually analyze the urban transformation in the city while looking at some of the features symbolic of such radical changes: Chinese-funded constructions across the city and their impact on surrounding areas. It also attempts to portray marginalized communities affected by Addis' radical transformation, as well as the rising gap between the rich and the poor residents of the city through portraiture of their living spaces.
Addis Ababa, 2018.

*This project was funded by 2018 South-South Media Lab exchange program, and supported by friends at Ice Addis, Gobeze and Addis Standard.